The Impact of AI and Machine Learning on Telematics
While the flying automated cars of "The Jetsons" cartoon are still to come, the growing power of artificial intelligence is moving fleet telematics into the future.
Smart telematics systems are already in use by many fleets, but the technology is moving to the next level with the integration of artificial intelligence and machine learning to analyze data and predict trends.
Terms like "artificial intelligence" and "machine learning" get thrown into the conversation as innovations like ChatGPT grab headlines. But what do they really mean? Artificial intelligence is software that can make decisions on its own. Machine learning is a specific technique that helps AI become smarter and more accurate through analyzing and testing mountains of data.
"Think of AI as the brain and machine learning as the method used to improve that brain," said Kevin Aries, associate director at Verizon Connect (www.verizonconnect.com), a fleet telematics provider.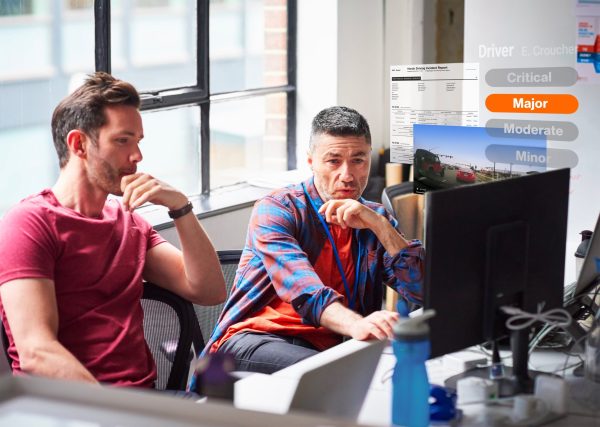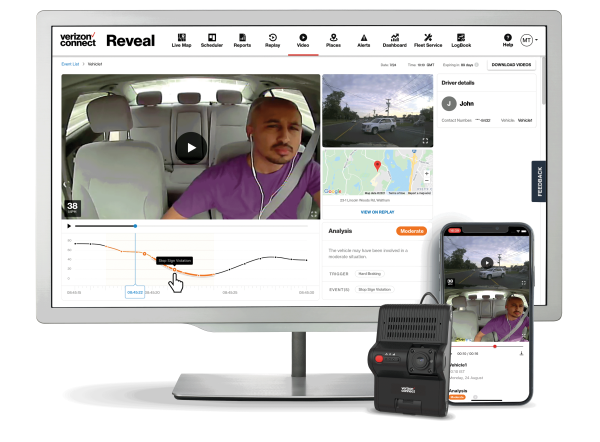 Changing the Way Fleets are Managed
So far, most telematics-driven efforts to improve fleet safety and driver performance have been reactive. Systems that incorporate artificial intelligence can help managers be proactive.
"Now, our goal is to prevent an accident before it ever happens," said Barrett Young, chief marketing officer at Netradyne (www.netradyne.com), a fleet safety technology provider.
Traditional telematics records numerical data, bits of information from the vehicle systems that graph into charts that show speeding or sudden braking. Gathering information from video sources such as dashcams has been challenging, but artificial intelligence makes that possible.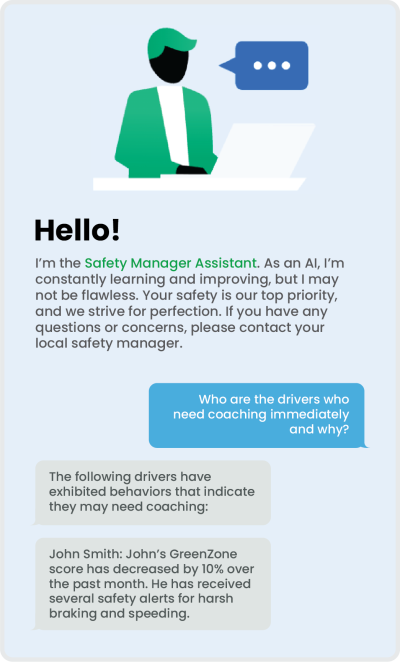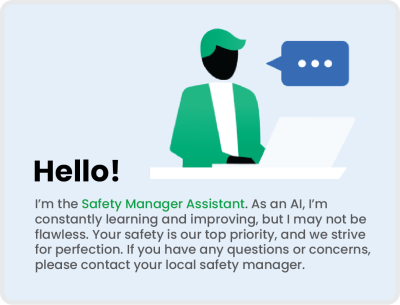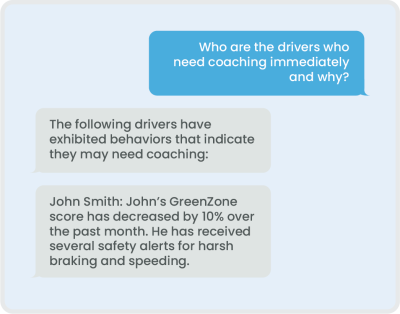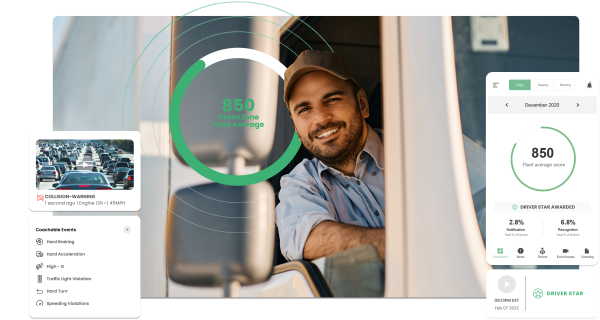 New technology employs edge computing devices – such as intelligent dashcams – that extract information from video, such as whether a driver is wearing a seat belt, smoking or using a mobile phone. Edge computing is where the software runs on a computer in the vehicle rather than sending data back and forth to a central server. Information can be processed much faster, allowing for near real-time analysis and response.
With in-cab cameras recording driver behavior and traffic activity, artificial intelligence can identify video clips that require management attention.
"AI can escalate the most severe driving behaviors directly to the fleet manager, saving them a lot of time because they're able to focus on the most dangerous driving behaviors that are relevant to them," Aries said.
Artificial intelligence can sound real-time driver alerts with faster computers and always-connected vehicles. Dashcams equipped with AI can sense when a driver is distracted and sound a tone and verbal warning in the cab.
The more fleets that use AI-driven tools, the better they become for everyone. By observing thousands of drivers over thousands of miles, artificial intelligence improves accuracy in interpreting what it sees.
"Theoretically, we've now prevented an accident from happening that had a high probability of happening," Young said.
At the same time, fleet managers can track good driving and compliment drivers on the 90% of driving that's compliant with safety standards.
"You can flip the script on the conversation with the driver so you're not just punishing the 10% of the driving that needs correcting," Young said.
Predictive modeling can spot driver behavior that could add up to an accident. A manager's dashboard spotlights drivers with a score over a specified level at which the probability of an accident skyrockets, based not only on an individual driver's behavior but also on the aggregated history of thousands of drivers.
"We're not only going to prevent the bad things, but we're also going to increase the good things," Young said.
Linking Roads and Vehicles
One of the reasons the commercial aviation industry has such a stellar safety record is that systems on the aircraft link to systems on the ground, including radar as well as fleet management tools, said Jamie Sullivan, vice president of business development for Derq (https://en.derq.com).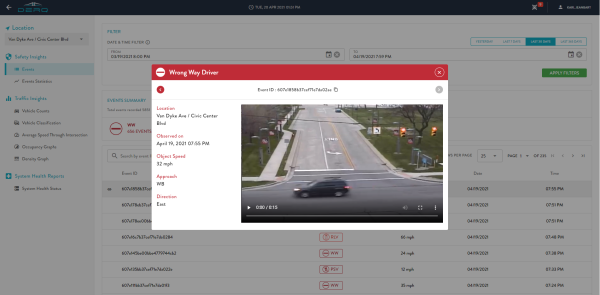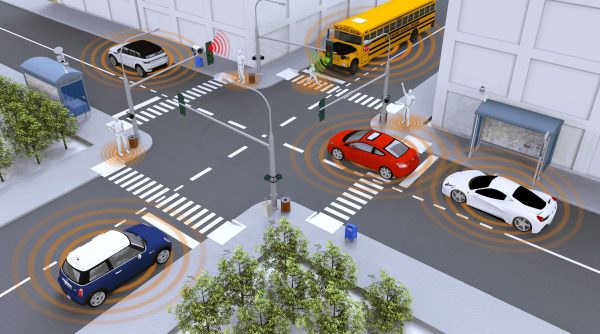 Soon, technology will link vehicles and roadway infrastructure in a similar way. Telematics and traffic monitoring systems will talk to each other to bring the same level of safety to the roadways. Companies like Derq are working with municipalities and transportation agencies to gather and communicate real-time information to improve traffic flow and provide routing information to avoid problem areas, using technology installed in roadways and traffic lights.
"Right now, everything is done from the vehicle perspective, but once the technology gets there, a host of things will open up," Sullivan said.
Dynamic messaging signs alerting road traffic of an accident or slowdown use crowdsourced data. Eventually, that information could flow to vehicles.
"Governments are starting to get more involved in delivering that messaging, which will ultimately feed into the telematics systems and help with rerouting vehicles," Sullivan said.
Real-time routing updates could pay off, particularly in congested cities. Utility fleets could speed up emergency response with traffic light privileges.
"If you have real-time traffic data, you can still accomplish the operational plan for the day, reduce fuel consumption and reduce overtime for drivers," Young said. "There are these compounding effects by using advanced artificial intelligence with real-time reporting."
As more data becomes available from advanced telematics and connected electric vehicles, what seems like science fiction today will become commonplace.
"Eventually, we won't talk about artificial intelligence and machine learning because it will become synonymous with great tech that enables our business," Aries said.
About the Author: Gary L. Wollenhaupt is a Phoenix-based freelance writer who covers the transportation, energy and technology sectors for a variety of publications and companies.
The Impact of AI and Machine Learning on Telematics
---
Gary L. Wollenhaupt
About the Author: Gary L. Wollenhaupt is a Phoenix-based freelance writer who covers the transportation, energy and technology sectors for a variety of publications and companies.
---