How to Best Deliver In-House Technician Training
Top-notch technicians who are kept up to date on effective maintenance practices and compliance with safety and environmental requirements are the beating heart of any successful truck fleet. That's even more so with electric utilities, which operate an array of specialized equipment.
Finding the best techs to do the best work begins with a fleet's recruitment approach. But once qualified techs are hired, their knowledge and high skill levels are just the starting point.
While the basics of truck and trailer maintenance are well-established, the rapid clip at which trucking equipment is changing – as more onboard technologies, including electric drivetrains, proliferate and evolve – means that continuous training is becoming more critical for techs. What's more, both techs and the fleet will be better served if regular in-house training is coupled with showing technicians a clear path to career advancement.
Train and Certify
Utility fleets can raise their tech retention levels by investing in training as well as providing techs with access to third-party certifications, such as those offered by ASE. Integrating these approaches presents techs with smooth stepping-stones to career advancement within their chosen profession, a recognized driver of retention in any field.
There are a lot of moving pieces to setting up, monitoring and updating an effective and comprehensive in-house training program. The first step is determining what essential information must be communicated to reduce equipment downtime and ensure its safe operation.
From there, decide whether the content should be presented by on-site instructors, via online programs or some combination of both. Bear in mind that in-house training can be amplified or expanded by requesting that equipment suppliers and vehicle OEMs send in their experts to conduct customized training on new developments or to resolve specific issues.
This aspect is growing in importance given the speed-up in the adoption of electric trucks and the service expertise and charging infrastructure they require. In this case, it may be one or several types of suppliers that can provide needed training.
Apprenticeship Angle
Another option is to train technicians through an apprenticeship program, according to Thomas Bray, senior industry business adviser at J. J. Keller & Associates. "The key to success is having a regimented program with in-house and external training benchmarks," Bray explained in a blog post (see https://eld.kellerencompass.com/resource/blog/is-your-fleet-technician-qualified). He stated that the goal should be to "ensure that your company and technicians exceed basic requirements. Doing quality-control checks and insisting on ongoing training are standard methods used by fleet professionals to make sure their technicians are exceeding the requirements."
As for the whys and wherefores of a solid in-house training program, perhaps the most respected source for designing a program unique to your fleet can be found within several of the Recommended Practices (RPs) issued by the American Trucking Associations' Technology & Maintenance Council (TMC). Developed over decades by expert fleet managers, these detailed best practices are devoted to the training and development of truck techs.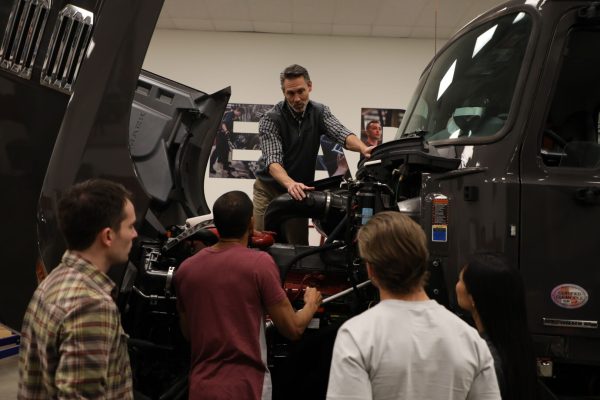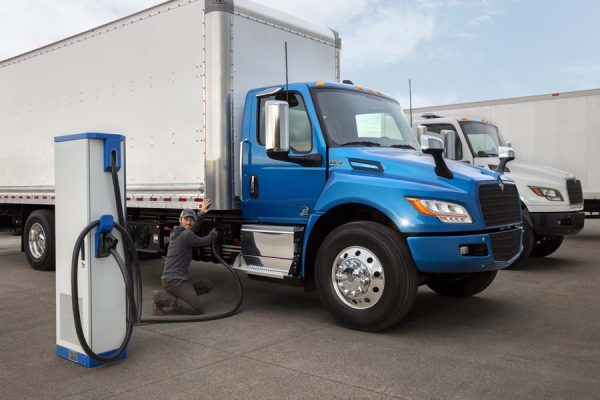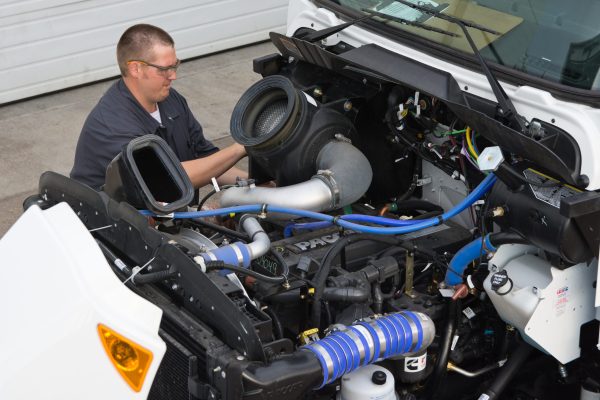 Tech Focus
Here is a primer on some of the eye-opening elements of the TMC training recommendations (note: full access to the RP manual can be purchased from TMC at www.atabusinesssolutions.com/Shopping/Product/viewproduct/8529202/). For starters, the TMC contends that a training program should focus on the performance of the tech. "A fleet's goal should be to have an ongoing, systematic program that furnishes the technician with training that delivers all the necessary technical information and hands-on skills needed to maintain and improve the competency of the technician during employment."
To that end, the program must be written to deliver the objective of training, define expectations and allow for measuring for improvement: "Once the manager determines the desired outcome, then the objective becomes easy to write."
Factors that the TMC lists as essential to a performance-based training program include the following:
Set expectations for training.
Identify, analyze and sequence job tasks the tech must carry out to meet objectives.
The program must focus on need-to-know content (i.e., the knowledge and skills required for the job).
Tech participation should be encouraged via demonstration activities, worksheets, homework, training aids and so forth to ensure goals and objectives are met.
After training, content should be reviewed in light of the objectives and outcomes.
Support of techs should continue beyond completing coursework. "It is important to develop post-training support materials to act as ongoing reinforcement of the training."
The TMC manual also offers guidance on how to assess training needs, including by drawing from employment screening tests, OEM direct-warranty training requirements and the ASE detailed score reports given to certification candidates after each test. Also suggested is considering the "organization, culture, and other unique requirements of the shop."
Blended Learning
Ryder System, a provider of supply chain and fleet management solutions, is another top resource for tech training tips. The company's operations include its massive fleet of lease/rental trucks and trailers. Ryder recently expanded its diesel technician training to further enhance the recruitment and training of techs, including student trainees, early career professionals and military veterans.
Given that diversity, it's not surprising that Ryder offers what it calls a "blended-learning curriculum that begins with training on how to engage with customers, conduct multi-point vehicle inspections, and fuel vehicles." Tech trainees complete a range of assignments, from navigating one-on-one interactions with employees in various operational roles to taking technical instructor-led classes on foundational topics, such as air-conditioning, heavy-duty electrical systems and preventive maintenance.
According to Bryce Kinsley, Ryder's vice president of maintenance operations, "Our technician trainee program takes a holistic approach in the overall training and development of new Ryder technicians. We not only focus on the technical skills necessary to be a professional technician, but we also ensure the trainee's performance meets our standards on safety, quality, and providing a positive customer experience."
About the Author: David Cullen is an award-winning journalist who specializes in covering the trucking industry. Based in Connecticut, he writes for several business publications.
How to Best Deliver In-House Technician Training
---
David Cullen
David Cullen is an award-winning journalist who specializes in covering the trucking industry. Based in Connecticut, he writes for several business publications.
---